An existing rear lean to has evolved over the years. It has had bits added on and all piecemeal. Its pitch is only 10 degrees with 4 Velux roof lights installed. There is a drop down from the kitchen of about 80mm and there appears to be condensation mould on the lower parts of the walls An upgrade is desperately needed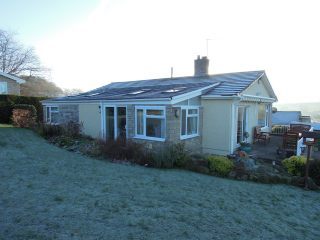 Rear View of Existing Lean to at 10 °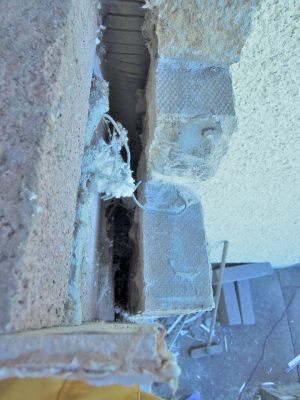 View into the existing cavity. The cavity was supposed to have wool blown into the cavity. Large pockets of air space were evident in a few areas. No wonder they were cold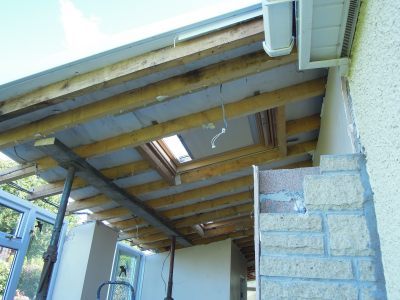 Existing rear lean to roof being held up until all the walls are built up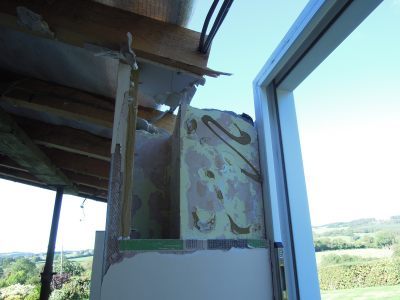 Pier support to sliding doors has plasterboard dab with no framing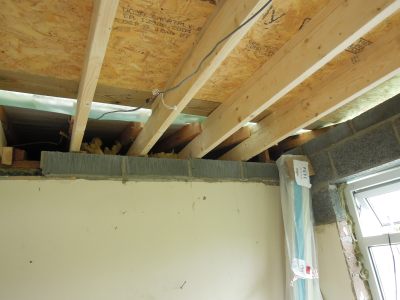 New flat roof joists just been built complete with firrings and board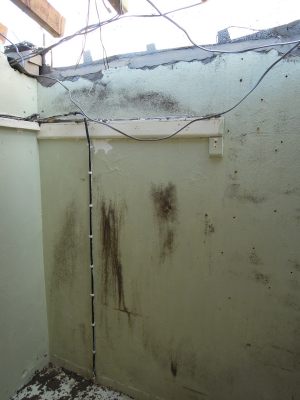 The Pantry external wall shows signs of condensation. There are signs also within parts of the external wall due to pockets of NO insulation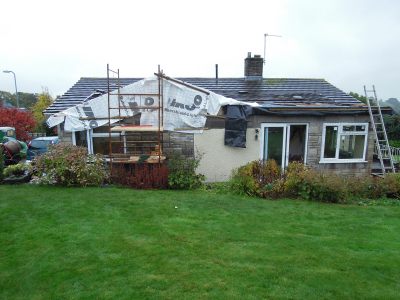 Pitch roof under construction (under cover). Its still raining after many weeks. Hopefully next week the forecast is better and should see the new roof joining into the existing main roof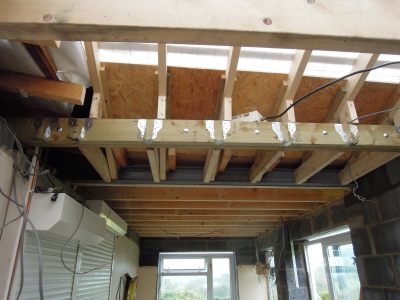 Internal view of the roof taking shape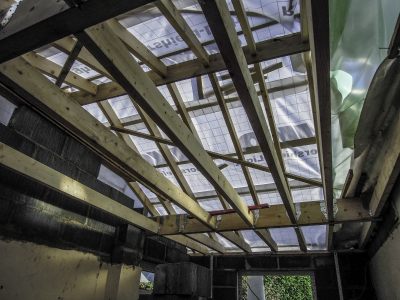 roof carcassing over rear extension almost complete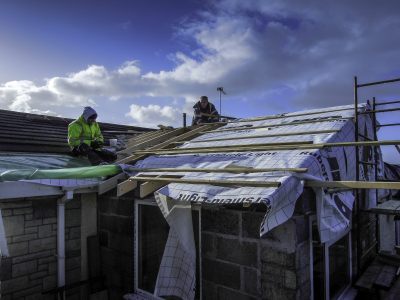 Jack rafters being cut to tie into existing roof. Then forming valleys and make water tight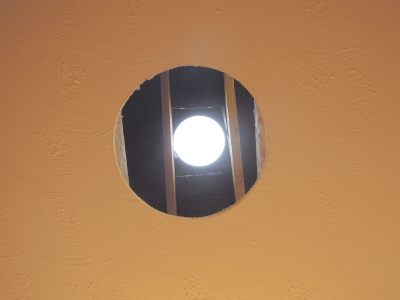 Hole has been cut within the ceiling and the roof ready to accept a Sun Pipe. 400mm diameter will just fit snugly between the joists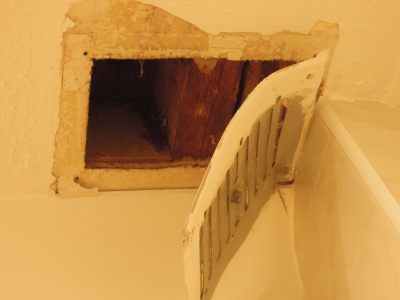 The existing ceiling grille was removed and to the clients horror there exists two ceiling joists and a cross noggin. So this vent was doing nothing. A new ceiling mounted extract fan will be installed in the next few days. Bye Bye mould.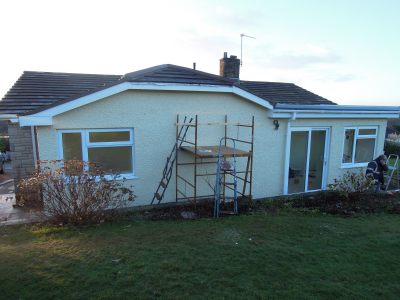 Almost there. Some snagging and guttering and Merry Christmas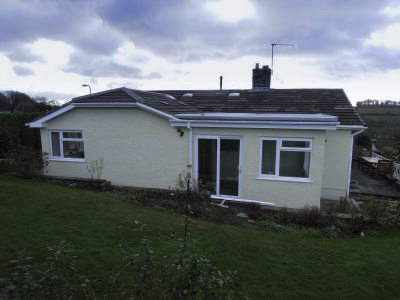 All done and painting complete. The sun pipes have made an impact on the internal lighting levels within the centre of the bungalow.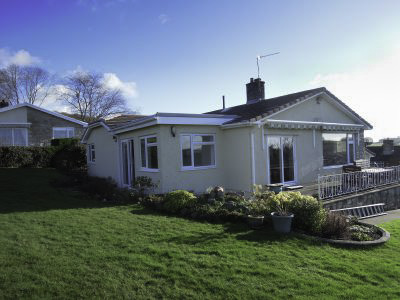 Clients have expressed that the bungalow is noticeably warmer and piece of mind that the works have been done Right